Premium Remote Technical Support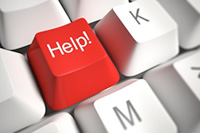 See below for description and complete instructions on how to prepare for and schedule remote support.
See below for description and complete instructions on how to prepare for and schedule remote support.
The cost for remote support is $50.
All payments are processed using PayPal by ordering with the button below.
The payment is made to Extreme Sportswear which is our company name.
Any major credit card may be used. A PayPal account is not required.
UltraSeps includes 1 year of FREE tech support from date of purchase. Following this 1 year period, we will continue to respond to basic questions and authorization requests at no charge. If however a user is having difficulty they cannot resolve through the use of our Support Page following the 1 year of free support that requires us to log into the system remotely, please order the Paid Support instance and then contact us for remote assistance by following the instructions below.
Please note that remote tech support either within the initial year or through a Paid Support instance following the one year expiration does not include walking a user through doing a color separation. It is also not a "How To Use Photoshop or UltraSeps Lesson". It only covers getting UltraSeps back to a functional state on your system if needed. Although most all issues can usually be resolved through the information provided on our Support Page or through a simple email.
We are only available for remote support between the hours of 10:00 AM – 2:30 PM New York City time, Monday – Friday. Its a good idea to drop us an email regarding what day and approximate time you're ready so we can prepare for the support session. Free remote support is provided if needed for 1 year following purchase.
Instructions to receive remote support:
Download and install this software named TeamViewer:
Download TeamViewer Windows Version Here
Download TeamViewer Macintosh Version Here
Prior to contacting us to correct your issue, launch TeamViewer.
Take note of your User ID Number and Password.
The User ID is usually a 9 digit number, the Password is normally 4 – 6 characters.
Keep Team Viewer running. Do not quit the program!!!!
Make sure the UltraSeps v2 Folder, the one containing all the files downloaded from
our website is on your desktop so I can easily access it.
If the UltraSeps v2 Folder containing the installers, actions, test images, etc. has been lost or deleted, download a copy here and unzip:
https://m.ultraseps.com/registered-user-downloads/
Email your User ID Number and Password from TeamViewer and let us know if using Windows or Macintosh.
We'll then login to your system to resolve the issue.
If your system requires an administrator password to delete or install system files, its a good idea to include that as well. If not, you might need to be present during the support session. Since the TeamViewer login password changes with each launch, providing us your admin password does not pose a security risk.
Do not attempt to use your computer while we're accessing it with the exception of typing
in your administrator password IF an alert box such as this appears during the process.
Thank You.