Instant Duotones For T-Shirt Screen Printing

Although Photoshop itself includes a duotone function, its not engineered or intended for t-shirt screen printing. Our software resolves this problem and makes duotones in Photoshop easy for screen printing.
Duotone by UltraSeps generates precise and accurate duotone separations using a maximum of 4 inks including an underbase white, duotone color, duotone contrast and highlight white.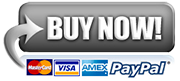 Included are automated duotone color swapping actions to change the color of the channels, or the end user can easily experiment with their own color preferences. We've also added a discharge ink function to assist with generating duotone separations when using discharge as opposed to standard plastisol inks.
Duotone is not part of UltraSeps v2 or QuikSeps Pro and is available only as a separate purchase. It must be installed independently along with the Actions loaded into Photoshop.
Duotone is very easy to use and is basically self explanatory. Just about all the documentation needed is included within the text based Action labeled "How To Use Duotone Seps." No trial version is available for this product.
Requires Adobe Photoshop CS2 or higher. Runs on all versions of Creative Cloud. Both Windows and Macintosh versions are included with a single purchase. Can be installed on multiple systems and doesn't require an unlock or authorization code.
Further information including a 25 minute demo – training video can be found by using the links provided below: