Finding And Installing Previous Versions Of Adobe Applications
Using Creative Cloud
Sometimes it might be helpful or needed to download an older version of Adobe Photoshop or other Adobe application from Creative Cloud. The reasons could be for a compatibility issue with third party party products or for troubleshooting. Versions down to CS6 can be downloaded and installed.
Doing so does not remove other installed versions of Photoshop or any other Adobe application.
Launch Creative Cloud, click Apps on the top menu bar.
Next click the small downward facing arrow next to Open for the needed application.
Choose "Other Versions".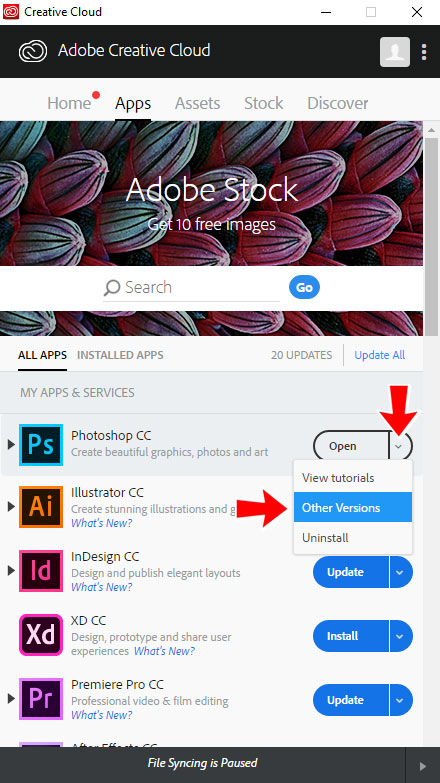 ---